"Brave Enough" is the second track from Lindsey Stirling's third studio album, Brave Enough, featuring vocals from Christina Perri.
Composition
On July 23, 2016, Stirling released a video explaining the meaning and composition of Brave Enough.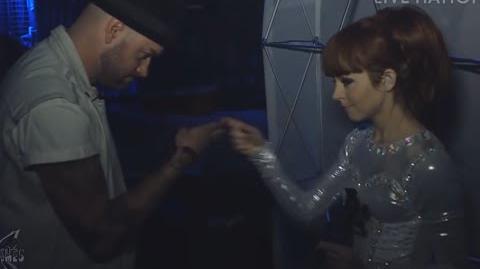 .
.
.
.
.
.
.
.
.
.
On the official booklet of Brave Enough, Stirling explained that every song represents a step "a step that has taken me from being a heartbroken lost girl, wishing for bravery, to a woman who is ready to answer the call of something wild."
About Brave Enough, Stirling stated:
"Vulnerability is not a sign of weakness, it is a manifestation of strength."
Lyrics
There's some things I should have said
I was too afraid
It was just so hard to let you know
Now it's all too late

What we had was beautiful
I didn't want to wreck it all
Every day I think about the truth

I wish I was
I wish I was
Brave enough to love you
Brave enough to love you
I wish I was
I wish I was
Brave enough to love you
Brave enough, brave enough
Brave enough to love you

Stripped away the walls I built
Like no one ever has
The hardest part's we'll never know
If we were meant to last

What we had was beautiful
I didn't want to wreck it all
Every day I think about the truth

I wish I was
I wish I was
Brave enough to love you
Brave enough to love you

I wish I was
I wish I was
Brave enough to love you
Brave enough, brave enough
Brave enough to love you

Brave enough to love you
Brave enough to love you
I wish I was
Brave enough to love you
Brave enough, brave enough
Brave enough to love you