"The Arena" is a song by Lindsey Stirling from her third album, Brave Enough. It was released as a free download to people who pre-ordered the album on US iTunes.
Music Video
Edit
Inspiration
Edit
This song is inspired by the Theodore Roosevelt speech Citizenship in a Republic[1], or more specifically a quote from the speech (as follows).
It is not the critic who counts;


not the man who points out how the strong man stumbles,
or where the doer of deeds could have done them better.
The credit belongs to the man who is actually in the arena,
whose face is marred by dust and sweat and blood;
who strives valiantly; who errs,
who comes short again and again,
because there is no effort without error and shortcoming;
but who does actually strive to do the deeds;
who knows great enthusiasms, the great devotions;
who spends himself in a worthy cause;
who at the best knows in the end the triumph of high achievement,
and who at the worst,
if he fails, at least fails while daring greatly,

so that his place shall never be with those cold and timid souls who neither know victory nor defeat.
In the video below Lindsey expresses how she interpreted this through The Arena.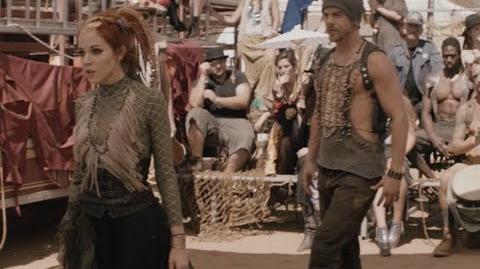 References
Edit
Cite error: <ref> tags exist, but no <references/> tag was found
Ad blocker interference detected!
Wikia is a free-to-use site that makes money from advertising. We have a modified experience for viewers using ad blockers

Wikia is not accessible if you've made further modifications. Remove the custom ad blocker rule(s) and the page will load as expected.